The

Secret 5-Steps

to Unlimited Wealth.
Uncover the Science of Real Money Manifesting.
Uncover the exact reason the Law of Attraction will never work
Use Manifesting instead, for BIG wealth - 100% proven by science
Discover the 5-Step Manifesting Technique as used by the CIA
Reprogram your subconscious for a 5-star VIP millionaire lifestyle!
---
Total Price:

$697

$347

$27

(+ any local tax)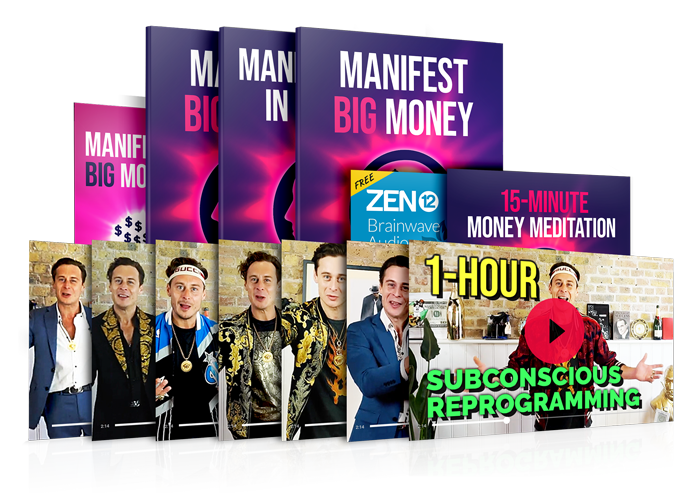 Total Price:

$697

$347

$27

(+ any local tax)
---
Discover the

Most Comprehensive

Course for Manifesting Millions in Your Life, TODAY.
Get trained to unlock HUGE wealth, from famed guru, Carl Harvey
Includes the proven 5-Step Manifesting Technique, backed by science
Enjoy 5-star luxury, first class flights, and greater love & happiness!
Science-based training backed by every major personal growth expert
Your

'Manifest BIG Money'

purchase unlocks the following:
---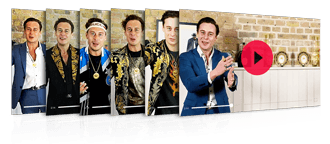 The ENTIRE 'Manifest Big Money' 6-Part Video Training Program
An afternoon of live video training with Carl Harvey. Discover how to tap into huge wealth, with the upgraded 5-Step Manifesting Technique!
---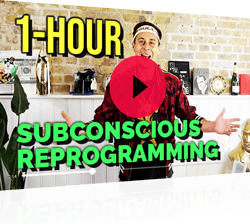 1-Hour Subconscious Reprogramming Video
Reprogram your mind for massive abundance! Work with Carl, as he uses hypnosis, NLP, Time Therapy, releasing, EFT, and more to reprogram you for wealth. A life-changing session!
---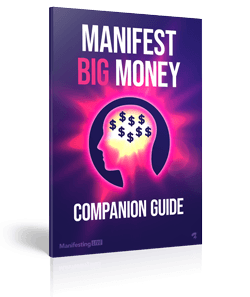 100-Page Manifest BIG Money Companion Guide
Your powerful companion for BIG money results! Explore each video module in more detail, and uncover secret "brain hacks" for even more rapid results.
---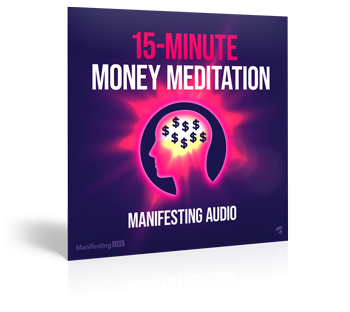 15-Minute 'Money Meditation' Audio
Set yourself up for a wealthy day, every day! Listen to this 15-minute morning meditation, and activate the 5-step technique while you meditate. Uber-powerful!
---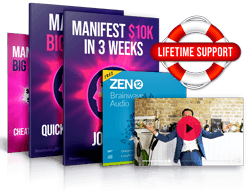 PLUS: Even More Bonuses!
Including the Manifest BIG Money Cheat Sheet… the Quick Start Guide… Zen12 meditation audio… the $10k Manifesting Journal… welcome video… 24/7 lifetime support… and much more.
---
PLUS: A Full 1-Year, No-Questions-Asked, 100% Money-Back GUARANTEE.
---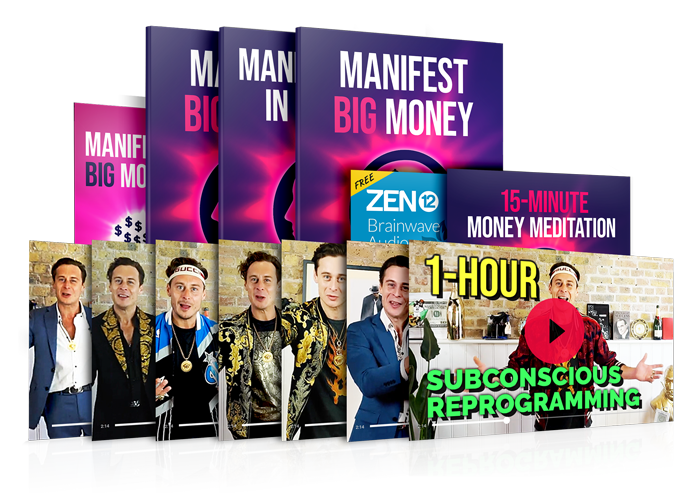 Total Price:

$697

$347

$27

(+ any local tax)